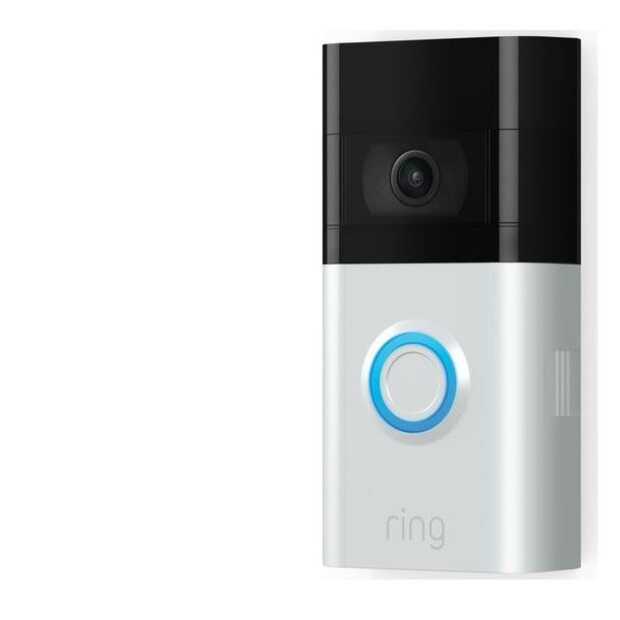 Amazon contacts the owners of 350,000 Ring doorbells. The reason is that the second generation of video doorbells can overheat to such an extent that they can even catch fire. It appears to have been mainly Ring doorbells sold in the United States. 23 complaints were received of devices that actually exploded.
Amazon
It's a bit strange that Amazon is recalling the doorbells, because at the same time it says there are no risks if you install the doorbell properly. You really have to use the right screws, because in 85 percent of the cases where things went wrong, the wrong screws were also used. Those screws can affect the battery of the doorbell.
If you have ever installed your Ring doorbell with different screws, it is recommended that you contact Ring customer service. Against Cnet Ring has said it ensures that customers who have ever purchased the Ring Video Doorbell (2nd Gen) are notified with an updated manual. It would be doorbells sold between June and October with model number 5UM5E5.
Ring doorbell
At the moment it does not seem that Dutch Ring doorbells are also bothered, but it is good to know that even using a different screw can have a major influence. Especially now that the weather is starting to fluctuate, a battery also has to endure a bit worse.
In the Netherlands, more and more people also have a smart doorbell equipped with a camera so that you can communicate remotely with someone who comes to the door, or with which you can simply see from a distance who is at the door at all. These cameras naturally come with the necessary privacy challenges, but they are very useful, for example, to make a request to a parcel deliverer or to scare your mother when she comes to water the plants during your holiday. However, it is especially nice to be able to see how things are at home wherever you are and to find out who was at the door when you were away.