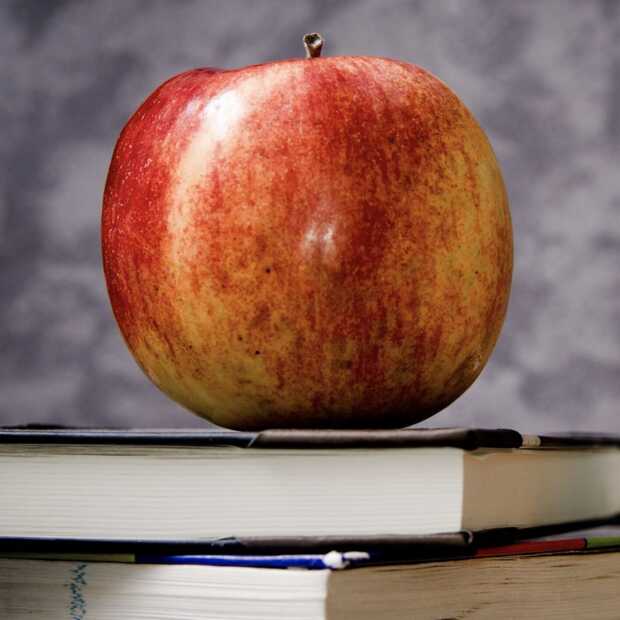 Is it conceivable that there would ever be an alternative to Google's search engine? For most of us that seems unthinkable. In the Netherlands, Google has a share of more than 95% for all searches. Only Bing (Microsoft) still achieves some volume with a share of 2.5%, but never succeeded in realizing their ambitions. Google has all the trump cards and who is not found well online does not exist.
In addition, Google also has the undisputed No. 1 in the field of Video. YouTube is also the market leader and has no less than 2.4 million daily users. Both platforms are important for Google's earnings model that uses smart algorithms to provide advertisements for everything you do on the platforms.
Google's Achilles heel
Most searches are done on smartphones. Since Google is often the default search engine on your smartphone, Google still has a trump card in its hands (this is the reason that Bing still has some volume if it is set as default). Apple, Samsung, Huawei (but that will change), Xiaomi and Oppo deliver the Google suite (pre-installed) as standard when you purchase a new smartphone. Obviously you can hear the Pixel (Google Smartphone) but lacks volume and is not available everywhere.
Huawei is now under the spell of the US and Google. The Chinese manufacturer has now developed its own search engine, just like a Maps application and an Office suite. No more Google for new Huawei smartphones. For Google, this is a sensitive blow if you assume that you are always the primary choice for search on mobile devices. And now Apple comes to that.
Apple Search
Apple has been working hard on its own search engine for years and that is more than understandable. As a device manufacturer with a share of 35% worldwide (iOS) you have a lot to say and you are perhaps Google's most important customer ever. The 65% Android users are divided among all other brands.
For the deal with Apple's iPhone, Alphabet, Google's parent company, pays Apple between $ 10 billion and $ 12 billion annually (this would be 20% of actual revenue through Apple) to be the preferred search engine on Apple devices . However, it appears to be over and closing for this deal which is about to expire. This is partly due to an antitrust case against Google (because of their monopoly position) by the US Department of Justice. If the government wins this, there will certainly not be an extension.
John Giannandrea
Apple has another trump card for its own development. More than two years ago, Apple hired the head of Google Search, John Giannandrea, with the task of improving Siri. That sounds great, but Giannandrea also brings all of his knowledge about the world's largest search engine.
Apple ecosystem
Of course, Apple has long realized that if you keep everything within your own ecosystem, it can make a lot more money than the bonus from Google (so we are talking about billions). Apple is so rich that they are also probably the only company in the Western world that has enough stamina (and money) to take on Google. In Asia, that certainly also applies to Huawei.
Apple would prefer to keep everything within its own ecosystem. And that is so powerful that they can afford to have anyone who wants to use the app store to pay a lot for it. That strategy seems invincible as it also obliges users to stay within this Apple ecosystem.
Applebot
The Applebot (Apple's website crawler) is now already roaming the internet with the aim of building a database containing between 20 to 50 billion pages. Experts indicate that Apple has significantly increased the speed at which this is happening. These numbers are confirmed by Sridhar Ramaswamy, the former chief advertising at Google and investor in Neeva, another alternative search engine.
Spotlight or .com
Apple keeps its ranks closed and is a bastion as ever. Nothing comes out through the walls (and all the glass). The big question is whether Apple's search engine will soon be a mega upgrade from Spotlight for all iOS and OS X devices or whether it will be a complete website such as Google.com.
'We sell great products, not your data'
The biggest problem Apple has to deal with is privacy. Can you do that if you want to earn money through the behavior of your users. Although this will certainly play an enormous role. These are the words of Apple chief Tim Cook:
Our business model is very straightforward: We sell great products. We don't build a profile based on your e-mail content or web browsing habits to sell to advertisers. We don't 'monetize' the information you store on your iPhone or in iCloud. And we don't read your e-mail or your messages to get information to market to you. Our software and services are designed to make our devices better. Plain and simple.
Game On
The question remains how Apple will be able to use its search engine commercially if you do not want to affect the privacy of your users. Apple has had those answers for a long time, it will all have to do with further deepening the possibilities of its own ecosystem. It's the sum of their Appstore, iTunes, AppleTV, proprietary Maps and Health applications (one of the biggest assets for the future) and so much more. Google will wonder what to do if your most reliable partner threatens to become your biggest competitor. Game on!