1.1.1.1 for Families: Block Adult Content in Home with Free Cloudflare DNS
After running 2 successful years, Cloudflare has now announced DNS
1.1.1.1 for families
. After receiving many requests and competing with others secure DNS providers Cloudflare has finally launched the secure DNS for home internet. The main difference between 1.1.1.1 and 1.1.1.1 for families is the availability of the filters. Here it has adult and malware filtering options that you can configure by just changing your DNS server on your computer. Or you can configure it on the home router to have a safe internet for kids. It is widely praised because Cloudflare DNS is now the second most used public DNS after Google.
1.1.1.1 for families supports both; IPv4 and Ipv6. Based on what you use, you can use it accordingly. Setting this up on your PC is very easy. But before we get to the configuration section, let's see what DNS filters it offers. At the moment it offers 2 sets of fillers; one for filtering malicious content and another for blocking both malicious and adult content. You configure this in two categories.
Protect your internet at home against malware:
For Ipv4:

1.1.1.2

and

1.0.0.2

For Ipv6:

2606:4700:4700::1112

and

2606:4700:4700::1002
Protect your Internet at home against malware and adult content:
For Ipv4:

1.1.1.3

and

1.0.0.3

For Ipv6:

2606:4700:4700::1113

and

2606:4700:4700::1003
Now, based on which filters you want to apply to your internet at home, you can simply add the DNS and then you are done. To do that, all you have to do is open the IP angel on Windows by typing "ncpa.cpl" in the Run dialog box, and then all network adapters will appear.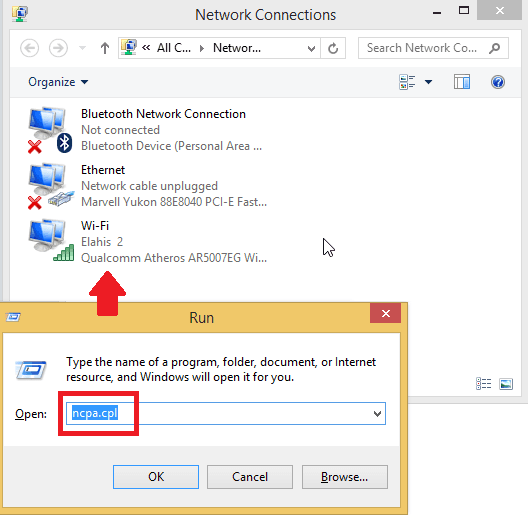 Select the Wifi or Ethernet connection that is currently active and right click on it to open the "Properties". Then open Ipv4 or IPv6 properties based on your interest and change the DNS address. See the DNS address mentioned above and add the pair based on the type of traffic you want to block. In my case, I specified the DNS addresses to block adult malware and content.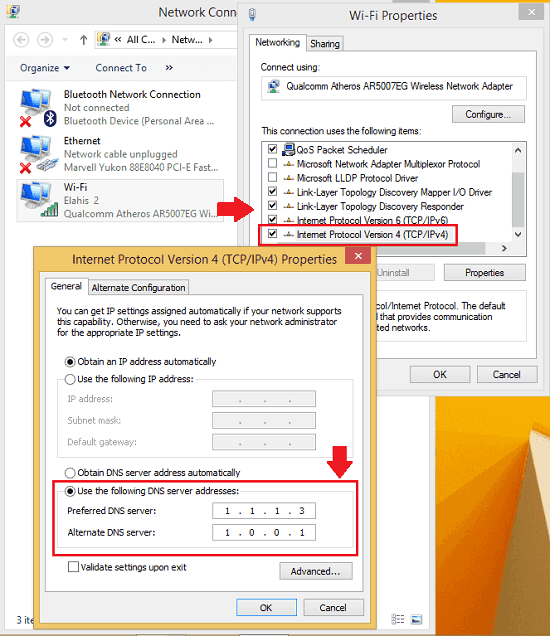 Save the changes now and soon you will see the changes on the web. For example, in my case, it filtered YouTube videos. In general, there are always a few "Forged in Fire" videos on my list of recommendations, but after applying the filter there were none. You can see the screenshot I added at the beginning