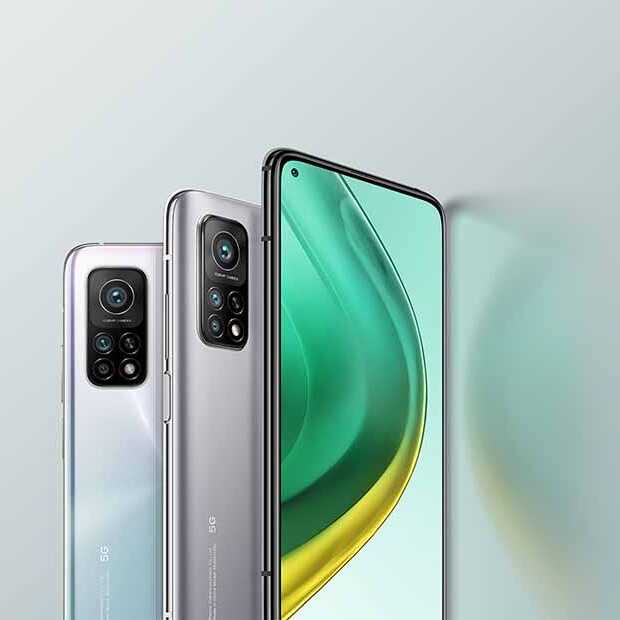 Xiaomi introduced three new smartphones with the Mi 10T series. With which they aim at the creativity of users. The flagship has to be the Mi 10T Pro, this device takes creation and discovery to a new level, with unparalleled specs in its class. The Mi 10T delivers premium experiences for everyone from business professionals to streaming fans and mobile gamers. Finally, there is also the Mi 10T Lite, which brings 5G to everyone and offers a nice user experience.
Power Your Creativity
Xiaomi's role in defining the 108MP camera segment is undeniable – from the debut of the world's first 108MP smartphone camera to the introduction of numerous photography software innovations in the last year alone.
The Mi 10T Pro continues the brand's ultra-high resolution legacy with OIS and 8K video support. The Mi 10T offers an impressive 64 MP main camera. But it doesn't stop there – both the Mi 10T Pro and Mi 10T offer a triple camera setup with a 13MP ultra-wide angle lens and 5MP macro camera, so they're equipped to capture the moments that matter. And with a 20MP front camera, everyone looks their best, whether you're taking a selfie or video calling a loved one.
The Mi 10T Pro and Mi 10T also come with new video features. For example, "Video Clones" captures you twice in a video, while Dual Video allows you to record simultaneously via the camera on the front and back of the device.
Photo software
Of course, the Mi 10T Pro and Mi 10T also have new and dynamic photography software functions. The 6 self-contained long exposure modes make it possible for anyone to take artistic photos. From 'Moving crowd' – which focuses on a stationary object while the moving environment is blurred – to 'Star Trails' – which creates a swirling starry sky effect. The 'Photo Clones' mode captures you four times in a single photo. And the 'Timed Burst' function offers endless possibilities for fun. It allows users to take pictures with time interval convertible into video as well.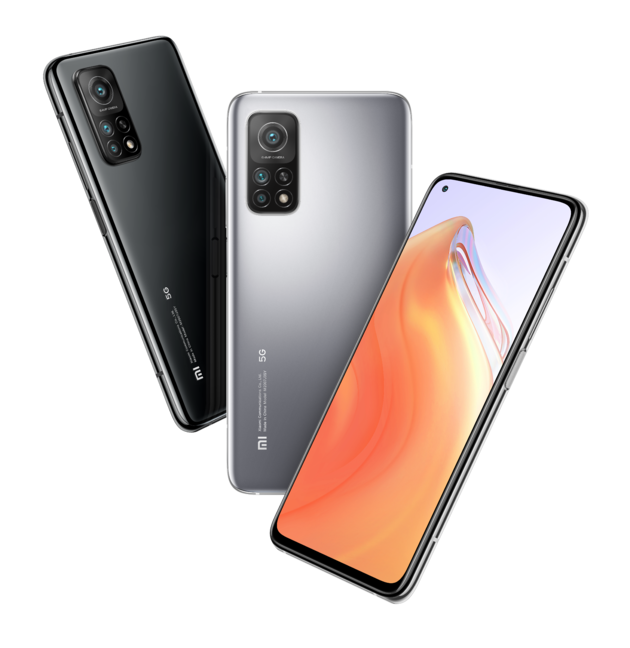 TrueColor display
The Mi 10T Pro and Mi 10T have one of the better displays available in a smartphone today. With an industry-leading 144Hz refresh rate to boot. But where displays with a high refresh rate often have to deal with high power consumption and inconsistent frame rates, Xiaomi's AdaptiveSync display automatically adapts to the frame rate of the content.
From enjoying your favorite movie in 48Hz and watching TV shows in 50Hz, to streaming video in 30Hz or 60Hz, scrolling through your social media timelines, or gaming in up to 144Hz – the display provides a hassle-free, smooth experience and optimal battery usage. With Motion Estimation, Motion Compensation Technology (MEMC), the devices add more frames to make videos smoother for a better viewing experience. And with a P3 color gamut and TrueColor, the display offers a wide range and bright colors.
Qualcomm Snapdragon 865
Under the hood we find the Qualcomm Snapdragon 865. It provides power efficiency, good performance and allows a 5G connection on the Mi 10T Pro and Mi 10T. Users also experience desktop-level gaming, thanks to the Qualcomm Adreno 650 GPU. Along with UFS3.1 and LPDDR5, the devices are equipped with the leading smartphone ROM and RAM available today.
The Mi 10T Pro and Mi 10T feature one of Xiaomi's largest flagship battery series: a 5,000mAh (typ). With built-in battery power optimization technology, the smartphones provide more power for longer battery life. When the battery is empty, don't panic. The MMT (Middle Middle Tab) technology and an exceptionally fast and uniquely designed 33W charging process.
availabilty
Mi 10T Pro will be available with two variants, 8GB + 128GB and 8GB + 256GB, in Cosmic Black, Lunar Silver and Aurora Blue, and priced at € 599 and € 649 respectively. Mi 10T will be available with the 6GB + 128GB variant in Cosmic Black for € 449.
Do you want to order it in advance? You can now place pre-orders of the Mi 10T Pro at MediaMarkt . You will receive the device at home on November 2, 2020.
Mi 10T Lite
And then there is the Lite version of the Mi 10T. The little brother from the series. It features a quad camera and offers one of the best camera setups in the segment. The quad camera features an ultra-sharp 64MP main camera, 8MP ultra wide angle camera, 2MP macro camera and 2MP depth sensor for a crystal clear image. Here too, of course, new software tools have been thought of. There are 6 long exposure modes, 'Time-lapse Selfie', 'Timed Burst' and 'Dual Video' allow users to capture more unique and creative images without editing software. Your selfies are also high quality with the 16MP in-display front camera.
120Hz AdaptiveSync display & Qualcomm Snapdragon 750G
The Mi 10T Lite has a refresh rate of 120Hz, and this device also automatically adapts to the most suitable refresh rate, depending on the type of content being viewed. For people who like to read on their phone, there is the 'Reading Mode 3.0' – as can also be seen with the Mi 10T Pro and Mi 10T.
Debuting on the Mi 10T Lite, the Qualcomm Snapdragon 750G chipset offers very good power efficiency, on-device AI and fast performance. With the brand new 5G processor, the Mi 10T Lite offers 5G for everyone. Furthermore, its large 4,820mAh (typ) battery and 33W fast charging capabilities enable the device to be used all day long.
Very affordable
The Mi 10T Lite will be available in 2 variants, 6GB + 64GB and 6GB + 128GB, in Atlantic Blue, Pearl Gray and Rose Gold Beach. The devices, which cost € 279 and € 329 respectively, can be purchased online from November via MediaMarkt.
The Mi 10T Lite is currently the cheapest 5G smartphone available. Especially for this launch, there will be an Early Bird promotion on Wednesday, October 28 from 9 a.m. on the online channels of Belsimpel and the Mi Store . The device, the 6GB + 64GB variant, is then only € 249 instead of € 279.
Would you like to know more about one of the new devices from the Mi 10T series? Then visit the Xiaomi website .