How to make a logo? This is a question that is certainly in the minds of many entrepreneurs. But be calm. Even without having a high rate to spend, it is possible to develop it with quality to express the soul of your business simply and effectively.
Using online tools to brand your company is an economical and effective alternative. Propose the creative project can be crucial in positioning your brand and, consequently, in gaining new customers.
The post is prepared aims to facilitate your project on how to create a logo for your enterprise and prove that you do not necessarily need to invest heavily.
Understand the importance of having a good logo in your business
First of all, it is vital to keep in mind that the logo is the visual identity of your business and the primary voiceless spokesperson for identifying a brand.
A good logo must communicate to the public by means of font, colors, icons, etc., which is the main product or service worked on in the company and it needs to be easy to memorize so that the possible customers will associate the logo with their brand.
When making a logo that resembles your company, it must be present in all communication material for your business, such as employee e-mails, business cards, advertisements.
Well, let's go to practice how to make your logo online.
The name of the Web-based tool is DesignEvo. Even amateurs with no design skills can easily create logos for websites, business cards, social media and brands.
Basically it is free and available for commercial use, so if you are worried that you want to make a business logo for your homepage or business card, but you do not have a budget, you can not make it yourself.
What is DesignEvo?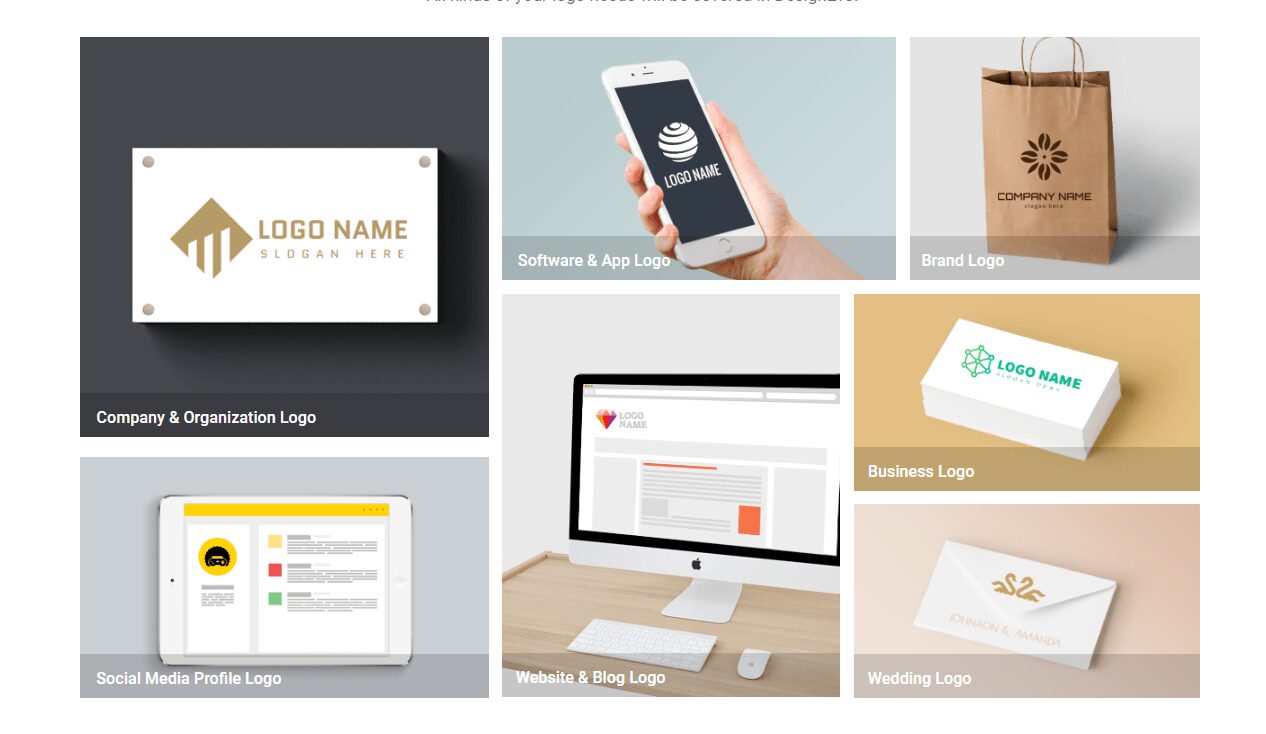 DesignEvo is a logo creation service that you can use on your browser with no installation required.
To create a logo from scratch, you need materials for icons and fonts. However, DesignEvo has a complete set of these materials, no design skills are required, and you can use it basically free of charge. 
How to use DesignEvo?
DesignEvo can be used without user registration, but if you use it without registering, you will not be able to save and download your created logo later.
To register as a new user, You can register your account with an Email address. After you have signed up, a confirmation email will be sent to the registered address, so click the link to complete registration. Also, you can connect this tool with your Facebook and Google accounts.
In the first step, choose a logo template.
After logging in, click "Make a Logo for Free " at the top of the top page to switch to the logo selecting page.
Even if the usage is different for sites, business cards, social media icons, etc., first select a template that is close to the image of the logo you want to create on this screen, then proceed with the work.
Select a template from the menu on the left. There are more than 10,000 templates in 34 categories.
You can visually search one by one, but since there is a search window, it is more efficient to enter keywords in it and search for your favorite template. 
To find a template that matches the logo of your business, first enter your keywords in the search window on the left menu and search.
Basically, just select one template from these and edit the text to complete the logo image. The image design part of the template mostly can be edit. You can freely replace any of the items at your will.
The second step, edit the template at your wish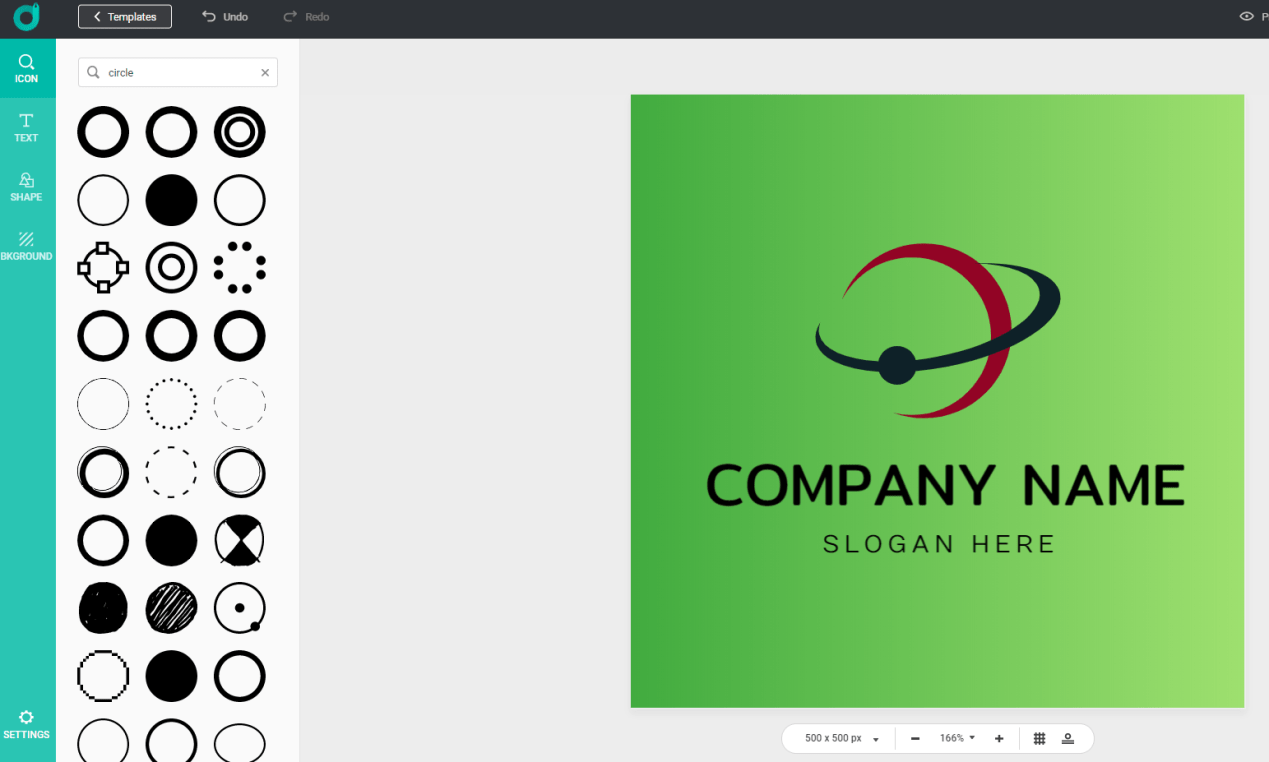 The template design text can be edited by simply clicking on the text. The font can also be changed. There are about 100+ fonts.
From the menu that placed near the top of the editing page while selecting the text, you can also reset the font type, size, and color, change to the bold font, highlight, transparent setting, and fine adjustment between characters.
Change background-color
The background color can be edited in "Background" at the top of the edit page. 
Add icons and shapes.
If you think the icon in the selected template does not suit you, but it is possible to add original images such as icons and shapes to give originality.
All you should do is to click "Icon" and "Shape" on the left side menu and select your favorite material.
The icon is reflected in the edit screen when you enter a keyword in the search window, select the material you like, and click. 
Shapes are selectable by type. There is no need to search by keyword. Select and click to reflect on the edit screen.
If you are willing to make arrangements, please try using these materials.
Finally, download or save your logo project.
After you think all changes are ready, you can download it for free with low-resolution. Also, do not forget to check your logo looks like in various mockups.
Wrap up
The logo has a signboard role in business. Moreover, it is crucial because it is directly related to the image of the company and products. However, outsourcing can be very costly, and some people may not be able to afford the cost to make a logo, especially when they are just starting a business.
If you have a budget and do not have the skills to create your own, you can try to use DesignEvo.