After the launch of the iPhone SE, there are five good iPhones to choose from. The differences between the devices are quite large and you can see that in the price. Do you want to know which iPhone is the smartest move for you? We give you a hand with iPhone buying advice.
In the table below you can compare each iPhone with the other devices that Apple currently sells. This way you can see in one overview what the differences are between the iPhone models. Then we highlight the iPhones one by one and you get an answer to the question: which iPhone suits me?
The table below provides an overview of the four newest iPhones in Apple's current product line. In addition to the recently launched iPhone 12 Pro and iPhone 12, these are the iPhone 11 and iPhone SE.
| | iPhone 12 Pro (Max) | iPhone 12 (mini) | iPhone 11 | iPhone SE |
| --- | --- | --- | --- | --- |
| Screen size | 6.1 inch (6.5 inch) | 6.1 inch (5.4 inch) | 6.1 inch | 4.7 inches |
| Screen technology | OLED | OLED | LCD | LCD |
| Unlock | Face ID | Face ID | Face ID | Touch ID |
| Dimensions | 146.7 x 71.5 x 7.4 mm (160.8 x 78.1 x 7.4 mm) | 146.7 x 71.5 x 7.4 mm (131.5 x 64.2 x 7.4 mm) | 150.9 x 75.7 x 8.3 mm | 138.4 x 67.3 x 7.3 mm |
| Weight | 187 grams (226 grams) | 162 grams (133 grams) | 194 grams | 148 grams |
| Housing | Textured frosted glass and stainless steel | Glass and aluminum | Glass and aluminum | Glass and aluminum |
| Processor | A14 Bionic | A14 Bionic | A13 Bionic | A13 Bionic |
| Camera (rear) | 3 lenses: ultra ledger, wide angle and telephoto lens (12 MP) | 2 lenses: ultra ledger and wide angle (12 MP) | 2 lenses: ultra ledger and wide-angle (12 MP) | 1 lens: wide-angle (12 MP) |
| Camera (front) | TrueDepth camera (12 MP) | TrueDepth camera (12 MP) | TrueDepth camera (12 MP) | HD camera (7 MP) |
| Video recordings | 4K at 24, 30 or 60 fps | 4K at 24, 30 or 60 fps | 4K at 24, 30 or 60 fps | 4K at 24, 30 or 60 fps |
| Battery | Video playback: up to 17 hours (20 hours) | Video playback: up to 17 hours (15 hours) | Video playback: up to 17 hours | Play video: up to 13 hours |
| MagSafe | Yes | Yes | No | No |
| Storage capacity | 128, 256 and 512 GB | 64, 128 and 256 GB | 64, 128 and 256 GB | 64, 128 and 256 GB |
| Water resistant | Up to 6 meters deep and 30 minutes long | Up to 6 meters deep and 30 minutes long | Up to 4 meters deep and 30 minutes long | Up to 1 meter deep and 30 minutes long |
| Colors | Ocean blue silver, graphite and gold | Blue, green, red, white and black | Purple, yellow, green, black, white and red | Black, red and white |
| Prices | From € 1.159 (€ 1.259) | From € 909 (€ 809) | From € 689 | From € 489 |
As you can see in the table above, the price differences are large. For the price of an iPhone 12 Pro Max you can buy almost three (!) IPhone SEs. But do you need such an expensive model, or does the cheap iPhone SE also offer everything you need? Or is it best to go for the golden mean? And which one: the iPhone 12, iPhone 11 or iPhone XR? We discuss them below in a buying advice.
iPhone 12 Pro (Max): the best iPhone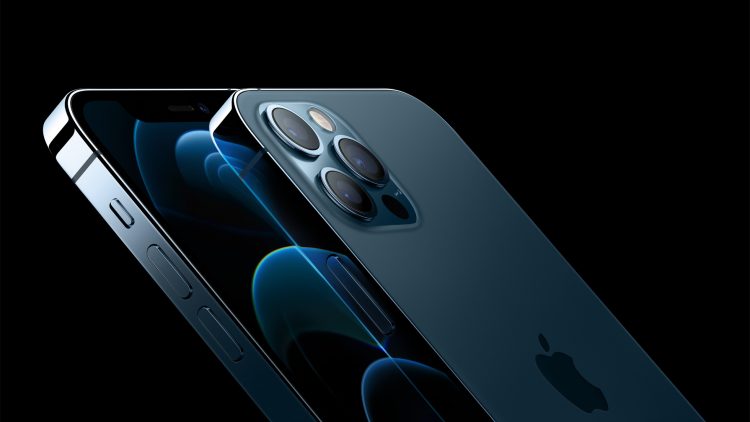 The iPhone 12 Pro (Max) is the best iPhone that Apple is selling right now. It has everything the cheaper iPhone 12 (mini) has, but is available in more chic colors and has an even better camera. It is a beast of a smartphone, and of course Apple is asking the main prize for it. Prices start at 1159 euros.
Is the Pro worth this extra price? Ultimately, everyone is in charge of their own wallet, but for most people that will not be the case. The Pro's camera is unbelievably good, but make no mistake: the cheaper iPhone 12 also takes great photos. So you have to ask yourself whether you have an additional cost of more than two hundred euros for a slightly better camera. Still, we do not recommend the iPhone 12. Do you have the money and want the best iPhone of the moment? Then this is your iPhone.
iPhone 12: the benchmark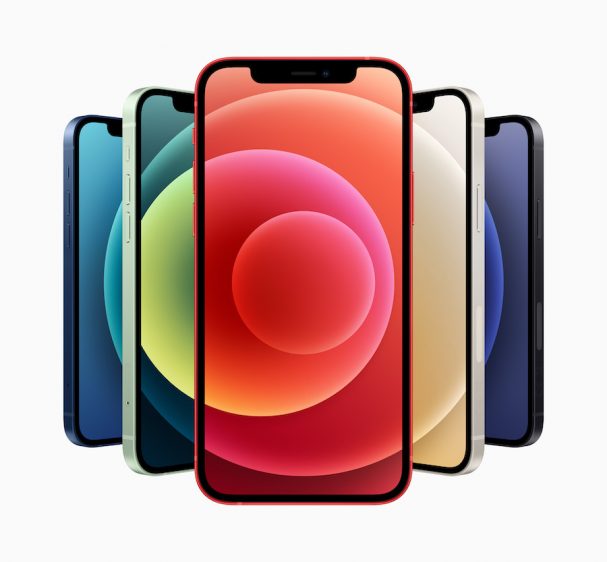 The "normal" iPhone 12 may not have the "Pro" label, but it is quite high-end. Like its more expensive brother, it has 5G, a beautiful OLED display with HDR and a design with narrow edges.
And just like the Pro iPhones, the iPhone 12 – which is also available in a mini variant – has the most powerful smartphone chip available: the A14 Bionic chip. The dual camera takes great photos (thanks to night mode even in the dark). We think the 909 euros which Apple asks totally ok for what you get. Do you like a phone with a nice big screen plus the latest technical gadgets and would you rather not pay the main price? Then go for the iPhone 12.
iPhone 11: an excellent alternative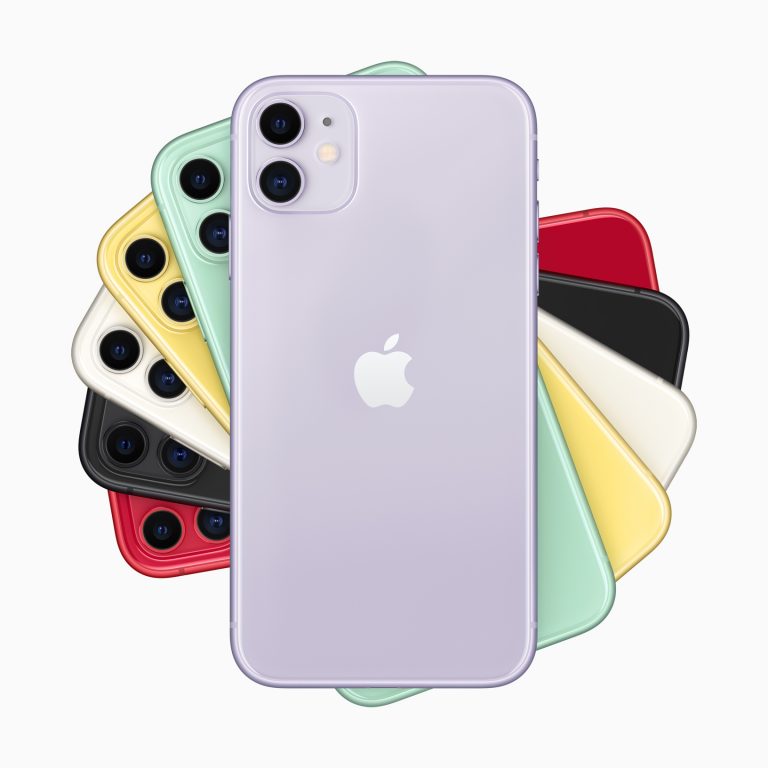 The iPhone 12 is a lot more affordable than its Pro brothers, but it is certainly not cheap. Its predecessor from 2019 is with its € 689 a lot friendlier on the wallet, while the difference is not huge. The main differences are the lack of 5G support and the slightly larger bezels around the screen. As a result, the iPhone 11 looks just a bit less stylish to our taste.
Of course, you also have to do with a slightly older processor, but the A13 Bionic chip is still very powerful. The dual camera (with ultra wide angle and wide angle) is almost as good. And the battery life may be better than its successor. In short, if $ 909 is too much for you, the iPhone 11 is a great alternative.
iPhone XR: no more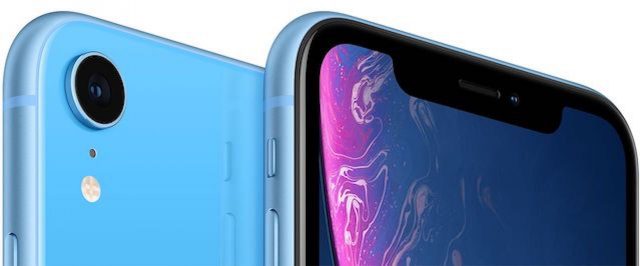 We continue with the oldest iPhone in Apple's line-up, the iPhone XR. It dates from September 2018 and was a cheaper version of the iPhone XS. He got the borderless display with Face ID and the A12 processor, but also a single camera and an LCD screen instead of OLED. Now the XR is still for sale at Apple, starting at 589 euros. With this, it nestles exactly between the iPhone SE and iPhone 11, both of which have newer hardware and will probably keep getting updates longer.
The only reason we can think of to buy another iPhone XR is that you really want the bezel-less display with Face ID, but still find the iPhone 11 too expensive. In that case, we still recommend you to save further, because the difference is € 100 and with the iPhone 11 you get a lot in return. For example, a dual-camera (instead of one and a much more powerful processor.
iPhone SE: powerful and cheap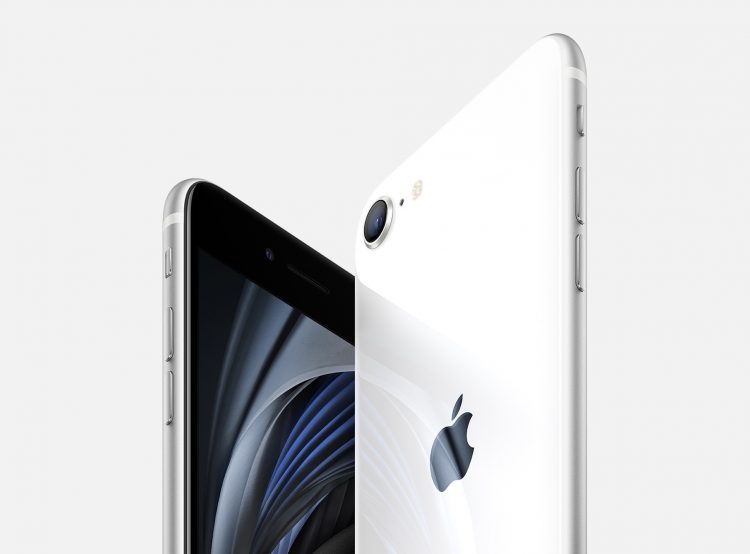 The iPhone SE 2020 was released in April this year and is the iPhone for (almost) everyone. With its price tag of 469 euros it is by far the cheapest iPhone out there. You can do almost everything with it that you can do with the more expensive iPhones, except for details. The hardware is relatively new: the A13 Bionic is only one year old and still up to date. Think about the design for a moment: it may not feel outdated now, but that may change.
If you look at the specifications of the SE, you can expect to receive iOS updates for at least four years. It is an ideal device for those who do not need the latest of the latest, but want an iPhone that works well and is affordable. Especially if you now have an iPhone 8 or older, the SE is a perfect upgrade. The speed and camera make a huge leap forward and you have an iPhone that you can use for years to come. Our tip: opt for the version with 128 GB. It costs only 50 euros more than the basic variant but makes the SE even better suited for everything that happens in the future.
The largest iPhone
Are you the type: the more screen, the better? Then the iPhone 12 Pro Max is your phone. With a screen diagonal of 6.7 inches, it is the largest iPhone that Apple has ever made. Previously, this was the iPhone 11 Pro Max, with a 6.5-inch screen.
Still, the Pro Max has hardly gotten any bigger: the larger screen size was mainly created by the edges to make the screen smaller. The iPhone 12 Pro Max has a height of 160.8 mm, its predecessor was 158 mm high. The 12 Pro Max is also a lot thinner (7.4 mm instead of 8.1 mm), making the phones the same weight: 226 grams.
The best iPhone of 2020
Which iPhone to buy if you want the best of the best? With its great triple camera, 5G support and super-fast A14 Bionic processor, the iPhone 12 Pro Max is without a doubt the best iPhone of 2020. The Max version is in fact just a bit better than its smaller Pro brother, as it takes slightly better photos. makes. The wide-angle lens sensor is 47 percent larger.
Furthermore, due to its larger size, the Max also has a larger battery and therefore the battery lasts longer. There are no other differences between the iPhone 12 Pro and iPhone 12 Pro Max.
Or an older iPhone?
In this iPhone buying advice we have discussed the iPhone 12 (Pro), iPhone 11, iPhone XR, and iPhone SE so far; the phones that Apple currently has for sale. However, Apple has made more phones. In total no fewer than 25 iPhone models have appeared. Some of those older iPhones can still be interesting. Apple no longer sells them, but they are still offered at various (online) stores.
iPhone XS vs. iPhone X
For example, the iPhone XS and iPhone X could be interesting, the flagships from 2017 and 2018 respectively. An important consideration to go for these devices is that they have exactly the same modern and chic design as the iPhone 11 Pro, but for a lot of more accessible price. An important downside is that they are already a few years old. Apple will therefore not support them for as long as the iPhone 11 (Pro) and iPhone SE.
The difference between the iPhone XS and iPhone X is small. When it comes to design, the devices are identical to each other. The biggest difference is the faster A12 Bionic chip that the XS has, and the XS can handle photos a little better. You can read more about this in the article iPhone XS vs. iPhone X. Because the price difference is quite small, we recommend that you choose the XS. This one is a year younger, so you can use it longer. The device will probably be provided with software updates until about 2023.
iPhone 7 vs iPhone 8
Do you want an iPhone that is even cheaper than the iPhone SE (€ 489) and do you not care if Apple does not provide the phone with software updates for long? Then it is an option to choose the iPhone 7 (Plus) or iPhone 8 (Plus). Both have a familiar home button design. The main difference between the iPhone 8 and iPhone 7 is in the processor and camera. The iPhone 8 is therefore a lot more powerful and the camera handles low light better. You can also charge the iPhone 8 wirelessly.
Nevertheless, we now advise against choosing the iPhone 8. At the time of writing, the IPhone 8 is more expensive than the iPhone SE at stores, while the SE is better and more future-proof on all fronts. In that case it is better to opt for the iPhone 7. Keep in mind that it is a relatively old iPhone; it was made in 2016. As of mid-2021, the iPhone 7 may no longer receive software updates.
iPhones compared
Are you unsure between two devices, so you don't know what the best iPhone is for you to buy? Then take a look at one of the following comparison articles so you know which iPhone to buy:
Buy iPhone: tips
Now that you know which iPhone to buy is a good idea, it's time to get one! We give a few iPhone buying tips.
1. Consider timing
When Apple presents new iPhones, the older models drop significantly in price. Traditionally, Apple will unveil its new iPhones in September. The more this month approaches, the wiser it is to wait with your purchase. After the unveiling of the iPhones, the older models often become about € 100 to € 150 cheaper.
2. Purchase as a separate device
There are more advantages to buying an iPhone separately than with a subscription. This way it is immediately clear how much money you have spent on it and you prevent a BKR registration. Moreover, it gives you more freedom. When a new iPhone comes onto the market, you can easily switch and you don't have to wait for your subscription to expire.
Compare the price
There are a lot of stores that offer iPhones. Compare them well, because the prices can vary greatly. They are often cheaper at stores other than the Apple Store. At Apple, the iPhone price remains sacred all year round; only when new devices come out do existing iPhones drop in price. Other shops provide offers throughout the year.