MailTag is a free email tracking extension for Gmail that lets you know if your emails have been read. It has free Removable MailTag Watermark, View Full Email Open History, Real-time push notifications, Real-time link-click tracking, Reminders (view unread emails), Add unlimited emails to MailTag and Industry leading dashboard (with graphs)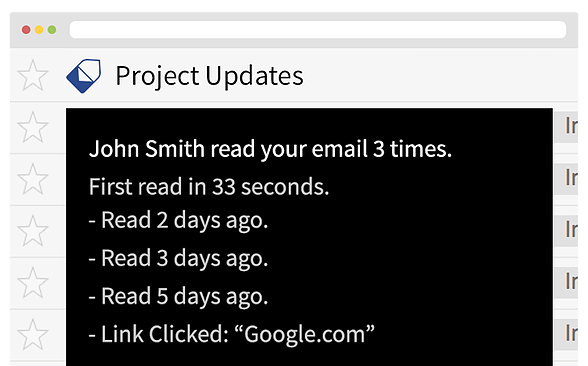 Click HERE to visit the website.
Click HERE to install chrome extension.
Click HERE to install on Firefox.