OnePlus 8 and OnePlus 8 Pro have now been officially announced and now we can finally reveal that we have had the device for a while. And not only that: in our hands! A more extensive review of OnePlus 8 Pro follows, but here are our first impressions.
OnePlus 8 Pro
After just using an OnePlus 7T for a while, the transition to 8 Pro is not very big. The device feels considerably longer with its 6.7 inches (versus 6.6 inches from the 7T). A big plus, because this allows you to read just a little better. Another big difference is the placement of the selfie camera. That is now a 'hole' at the top left instead of via a notch in the top center. There is no notch now, so the screen continues. However, the icons that normally fall in 'black' can still be seen at the top.
It is very easy to use OnePlus 8 Pro, because you can transfer all your apps and contacts and the like to the new phone at once. This allows you to get on your new device in minutes, while having all the apps you need. You have to log in again because unlike Huawei's transfer service, login data is not included.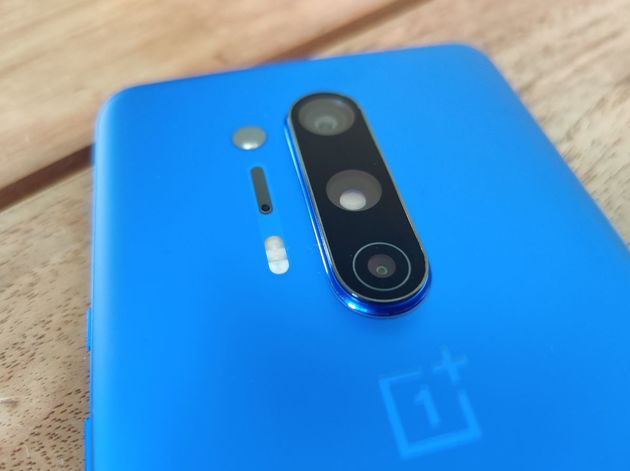 Snapdragon 865
Once you use the device, you will notice that the screen is 120 Hz: everything feels a bit smoother. And yes, therefore also newer, better and more future-proof. The device screams to start a game, because thanks to the Snapdragon 865 processor and its 12 GB RAM, it must be very capable. He should be playing games without getting hot and without stuttering in the game. It is a pity that the new Fortnite season will take a little longer, but we will, of course, test the device with a solid game.
Another striking difference is that OnePlus 8 Pro has rounded corners. This makes the device more susceptible to sliding, but it is more pleasant to hold. In addition, it also gives the device a modern look, with the screen extending slightly over the edge. In any case, it invites you to go out and try out the cameras. And that is exactly what we will be doing in the near future. So to be continued.