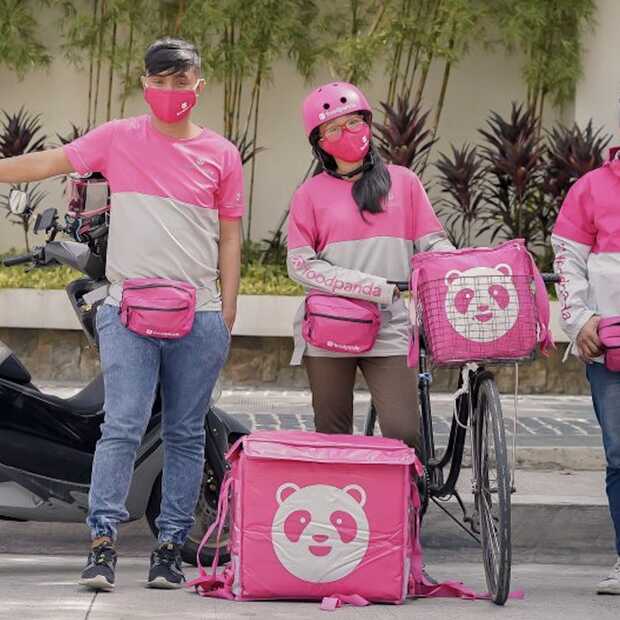 German Delivery Hero started in Japan, motivated by what it says is the 'still largely unexplored' food delivery market in the country.
All this goes through the Asian branch Foodpanda. Deliveries were made in six cities on Thursday: Kobe, Yokohama, Nagoya, Sapporo, Fukuoka and Hiroshima. While Tokyo is not part of the launch, the company says it has plans to expand into the capital.
Foodpanda operates in the Asia-Pacific region with delivery personnel in Singapore, Hong Kong, Thailand, Malaysia, Pakistan, Taiwan, the Philippines, Bangladesh, Laos, Cambodia and Myanmar.
Japan will be the 12th market in which it operates.
The company plans to invest € 20 million ($ 24 million) this year to conquer Japan and ultimately expects to operate in more than 10 cities. In addition to the largest cities in the country, medium-sized cities are also considered.
To catch up with leaders Uber Eats and Demae-can, Foodpanda is focusing on shorter delivery times. Jakob Angele, CEO of Foodpanda in Asia Pacific, told Nikkei Asian Review that the company will rely on big data to optimize delivery routes with a goal of delivering within 25 minutes.
Foodpanda will also deliver groceries and goods.
There are no plans to evolve into a 'superapp' just like rival Grab. Angele believes that new business units do not add value unless they are closely related to the core activity.
To boost growth in Asia, Foodpanda built a tech hub in Singapore last year, the second after Berlin. Delivery Hero bought Foodpanda in 2016 from its previous owners, including the German investment company Rocket Internet.
In 2019, it acquired South Korean counterpart Woowa Brothers for $ 4 billion. Food delivery is on the rise worldwide due to the covid pandemic. After all, people prefer to stay at home to limit the risk of infection.