OCR tools are one of the key requirements today. So, which ones are the best you can use?
A good quality OCR tool can make life easier for a student, writer, or anyone who needs data. So, converting physical data into virtual isn't only easy with these tools but very time-efficient. For that, you need a good quality OCR tool.
Today, we're going to talk about the 3 best online tools you can use for the image to text conversion. So, let's find out which ones they are.
ImageToText.info is one of the leading OCR tools available today. Speed, reliability, and efficiency, this tool has all the necessities you need in a tool that helps you convert your images into editable text. So, what exactly makes it efficient?
First of all, let's look at the design of this tool and its basic features: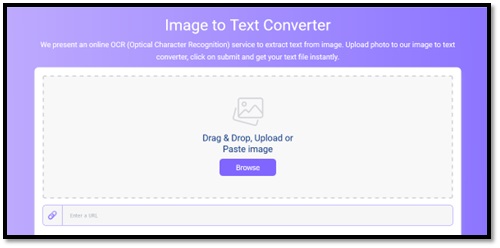 As you can see, the design is easy on the eyes, and it points exactly where you want to be. In other words, you can either drag or drop the image on the pertaining section or simply click the browse button to pick it up from your computer.
Then, you can see at the bottom, you have the option to paste the URL of the image from where you wish to extract the text. Besides that, it takes around 10-15 seconds to scan content from a 250-300-word page.
This kind of efficiency and quickness makes it the top pick, as it's a good option you can use to convert your images into text.
2.    Image to Text Converter
Branah.com's image-to-text converter is one of the best tools you can find today to convert your images into text. It's ideal because of its simplicity and because it's one of the oldest tools available on the internet.
That's what makes it one of the most reliable options, too—as many people have used it over the years.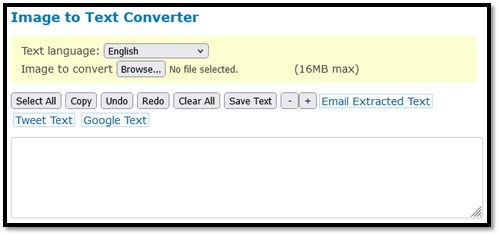 So, you don't have to worry about compromising your information or content by scanning your images with this tool. Making it a solid second pick on our list.
3.    Image To Text Converter Online
MyFreeOCR.com is our final pick of the day, and for good reasons. It allows you to pick the language of your image before uploading it, supporting images from various dialects. That's why it's ideal for those who wish to convert images from other languages.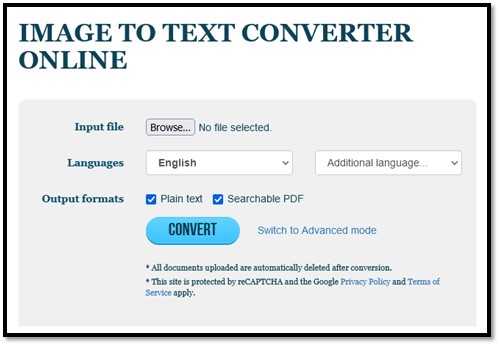 Besides that, it offers a simple method to convert your images, as all you need to do is browse your PC for them. In some cases, it'll ask you to do a minor captcha check, which is the only reason this tool is our third pick—otherwise, it would have been on second.
Conclusion
These are some of the best online tools you can use to convert your images into text. These OCR tools thoroughly use the technology and ensure that your images turn into viable text. So, use any of these picks to efficiently convert your images into editable text.