Whatsapp
If there is one app that should not be missing on your iPhone, it is WhatsApp. WhatsApp from Facebook is a FREE messaging and video calling app. It's used by over 2B people in more than 180 countries. WhatsApp works across mobile and desktop even on slow connections, with no subscription fees. This app is useful for sending free messages, photos and videos to family and friends. You can also make calls and make group calls with it and the possibilities are still being expanded. And everything is completely free!
Download WhatsApp from the App Store.
Facebook and Facebook Messenger
Facebook is number one in the list of the best iPhone apps ever by the number of downloads. Facebook Messenger is number two – they used to form one app together. The social network Facebook really needs no introduction. Connect with friends, family and people who share the same interests as you. Communicate privately, watch your favorite content, buy and sell items or just spend time with your community. On Facebook, keeping up with the people who matter most is easy. Discover, enjoy and do more together.  Facebook Messenger is the now disconnected chat feature from Facebook.
Download Facebook and Facebook Messenger from the App Store.
YouTube
Who still watches television now that we have YouTube? YouTube has everything you (don't) want to see. This huge video library contains endless cat videos, video clips from the afterlife, obscure documentaries, tutorials for DIY projects and basically everything that has ever been captured on film… You can't get enough of it, hours of material are added every second.
Download YouTube from the App Store.
Netflix
Once you've finished YouTube, you can start Netflix. Netflix is ​​a streaming service for series, movies and documentaries. You can watch as much as you want and new movies are added every day. With big blockbusters, but also more and more Netflix Originals that you won't see anywhere else. And all this without commercial breaks at inconvenient moments or banners across the screen.
Download Netflix from the App Store.
Spotify
What Netflix is ​​to movies, series and documentaries, Spotify is to music. Listen to the songs you love and enjoy music from all over the world. You will find in this app just about all songs, albums and artists you can think of. Lately, more and more popular podcasts have been added to the streaming service as well. With Spotify, you can play millions of songs for free. If you opt for a Premium subscription, you will not be presented with any advertisements.
Download Spotify from the App Store.
Google Maps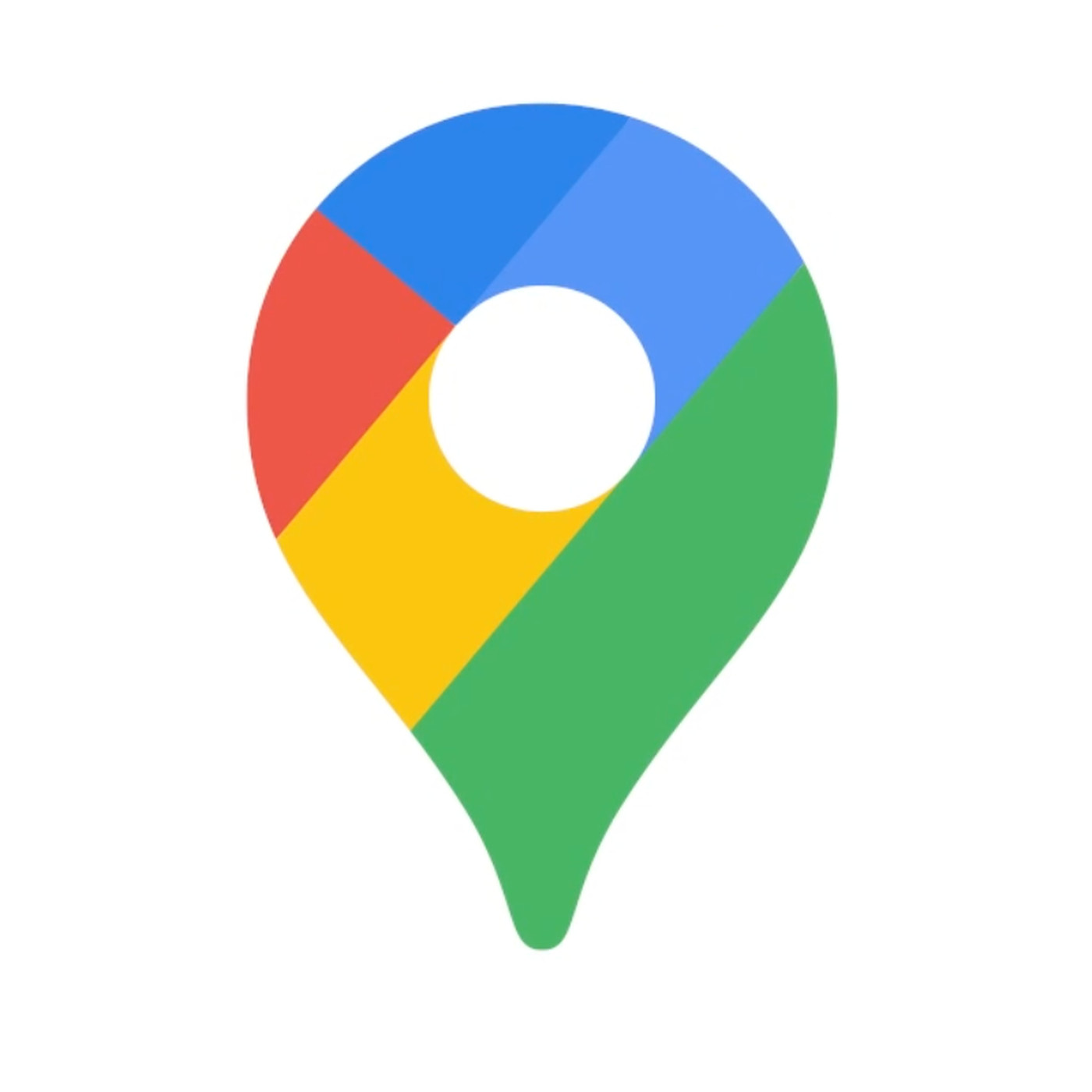 With Maps, your iPhone already has a great navigation app by default, but you might not be a fan of that. If only because Google Maps still wins when it comes to map data and live traffic information. Or because you can virtually roam through streets worldwide thanks to the Streetview function. Maybe you should so Apple maps but to another home screen, move!
Download Google Maps from the App Store.
PhotoRoom Studio Photo Editor – Remove Background & Edit
With PhotoRoom you can separate the subject of your photo from the background – something you always needed Photoshop for. Then you can replace the background with something else. Indispensable if you have your own webshop. But also to make a professional profile picture. Various templates help you to make something beautiful out of it!
Download PhotoRoom on the App Store
Bear Focus Timer
Do you also have trouble concentrating? Is distraction always lurking? Then the Pomodoro technique can help you focus on one task. You divide the job into manageable chunks, after which you can take a break at any time. The bear in this app helps you complete your task – and reacts slightly irritated if you don't keep working.
Download Bear Focus Timer from the App Store.
Bring!
You walk into the supermarket for bread, milk, and eggs and a little later you walk out with chips, chocolate, and a few cans of beer. Time for an app to record your shopping list and to share it with your roommates. There are a lot of them, but Bring! is in our opinion one of the best. No idea what to cook? Then also consult the recipes in the app.
Download Bring! in the App Store.
REC
There are countless apps available to determine in detail how your photos will look. For videos, there are a lot less. REC is a new camera app that gives you more control than a simple press of the red record button: you can set everything manually. So you can finally try out some more with your videos.
Download Rec – Pro Video Camera from the App Store.
DoubleTake
Your iPhone has several cameras – the latest iPhone even has four lenses in total. With DoubleTake you can film with multiple camera lenses at the same time. For example, film with a camera lens on the front and at the same time with the selfie camera. We are enthusiastic about the app and Apple is too: during the iPhone 11 announcement, the app received a lot of attention.
Download DoubleTake from the App Store.
plantsome
You love your plants and they trust you. But unfortunately: you don't have green fingers and the once so fresh green leaves quickly hang over the edge of the flower pot a bit sadly. This app knows exactly what your houseplants need and tells you when they need water and nutrition. This time you will keep your plant friends alive!
Download Plantsome from the App Store.
mood story
Moodistory is a diary that can be completed very quickly: with colors you indicate how good (or how bad) your mood is. You can also quickly check which activities you have undertaken today. It might take you a minute and give you a lot of insight over time. For example, that your mood frequently drops deep into the red on Mondays. Or that you're happier on days when you've been doing yoga.
Download Moodistory from the App Store.
Pocket Casts
Podcasts have been on the rise lately. You have audio broadcasts on an unimaginable number of subjects. Apple already has a podcast app by default, but if you consume a lot of podcasts, Pocket Casts is a must. The app is beautifully designed and contains useful additional functions.
Download Pocket Casts from the App Store.
Replica Screen Mirror for Chromecast
If you have a Chromecast, this is a handy app to stream the image from your iPhone to your television. You can of course already stream many apps automatically, but some lack that option. For example Photos. This app offers a solution.
Download Replica Screen Mirror for Chromecast from the App Store.
Widgetsmith
Since iOS 14 you can place widgets on your home screen. Apple's own apps already offer a lot of options for personalizing the screen of your iPhone, but you can also build widgets yourself. The most popular app for custom widgets is widgetsmith. For example, you can put nice calendars, clocks and photo frames on your home screen.
Download Widgetsmith from the App Store.
Snapseed
The Photos app already offers all kinds of tools for editing your photos. If you want something more advanced and creative, Snapseed is recommended. The learning curve is slightly higher, but the results are there. Also nice: you can apply edits to only part of the photo!
Download Snapseed on the App Store
ink
Looking for a fun note-taking app for your iPhone? One that has all the advantages of an old-fashioned paper notebook, in which you can scribble and sketch endlessly? Then you need Ink! You can create as many notebooks as you want. There is also an iPad version of Ink, read our review about that too .
Download Ink on the App Store
Halide Camera
Halide is, in our opinion, the only professional camera app that is really worth having on your iPhone in addition to the default app. The app gives you much more control over your settings. It looks a bit like an SLR. For example, play with the ISO value and white balance and determine the shutter speed yourself.
Download Halide Camera on the App Store
tripsy
When you go on vacation, that usually means carrying around a jumble of documents. Tripsy brings order to the chaos. Everything that has to do with your holiday, you can lose in this app! Add points of interest from Apple Maps to a calendar, make notes per location, save your travel documents and share all the details of your trip with your fellow travelers.
Download Tripsy on the App Store
DigiD
For more and more online services of the (semi) government, you need a DigiD to log in securely. Somehow it is very difficult to remember the login details. If you have forgotten them, it is a hassle to apply for a new DigiD. With the app you only have to remember a short PIN code.
Download DigiD in the App Store.
Alto's Odyssey
There are endless games in the App Store. If you could only put one on your iPhone, it should be this one. You have a sandboard under your feet and try to travel as far as possible into the exotic landscape with it. Flip over obstacles, bounce from one hot air balloon to another and feel like you can fly.
Download Alto's Odyssey from the App Store.