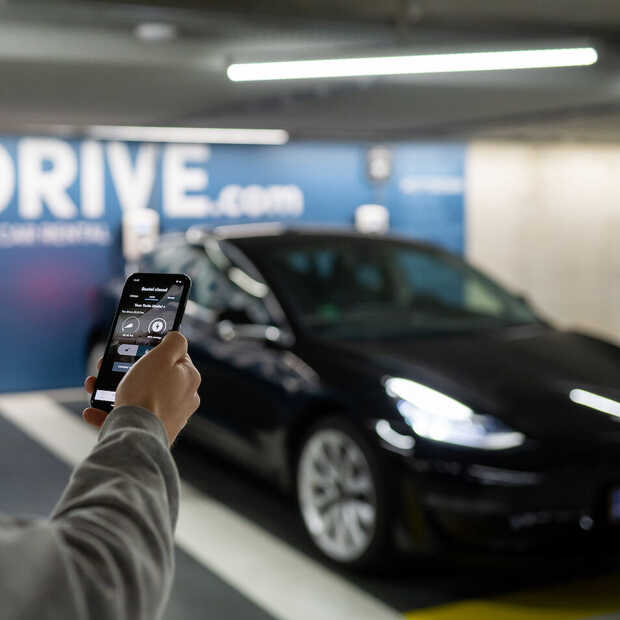 More and more employers are working to make their fleet more sustainable. A good thing, because it helps to reduce the company's total CO2 emissions. Employees with a lease car can therefore increasingly only choose from a number of electric models. We are slowly seeing the same trend emerging in business rental cars. Electric driving is becoming the norm and so are electric car rentals. You will find a good range of representative cars at it fully electric vehicle fleet from UFODRIVE. We tell you why companies find it interesting to rent an electric car right now!
1. An electric car is sustainable
Did you know that cars and freight traffic are responsible for one fifth of the total CO2 emissions in the Netherlands? Fully electric driving is sustainable, because the CO2 emissions of an electric car are much lower than those of a fuel car. Quite a difference and that will only get bigger. The Milieucentraal calculations are based on the current gray-green electricity coming from the socket. Electricity will become greener in the coming years, which will make the difference even bigger. If you rent an electric car from UFODRIVE for business, you gain insight into the CO2 emissions during journeys and you immediately see how many employees have saved while driving.
2. Ideal as a lead car
Delivering a new car can take a long time. To provide employees with transport in the meantime, a lead car is often rented. An electric car as a precursor is then ideal. Employees can already get used to electric driving. Moreover, as an employer, you show that sustainability is being considered in all aspects of business operations.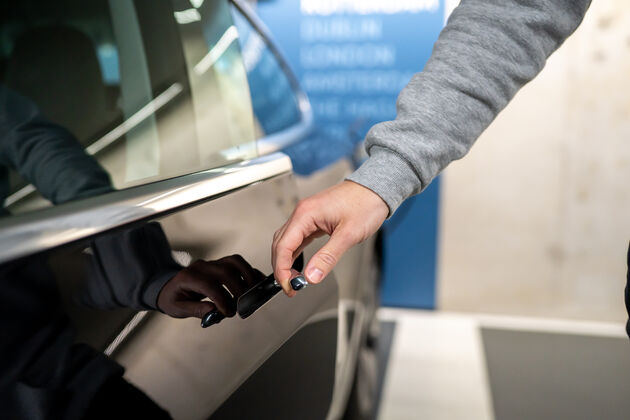 3. Rental cars offer flexibility
A rental car offers flexibility. Employees can be temporarily provided with a car without being tied to a contract. And why not an electric car? At UFODRIVE it is possible to rent a representative electric car, such as the Tesla Model 3, without immediately being tied to a contract. Whether it concerns a day, week or several months, with an electric rental car you drive more sustainably and you are flexible. Perhaps even more so than before, especially in these uncertain times.
4. Representative and comfortable
Fortunately, there are many representative electric cars on the market that are very suitable for business driving. Not unimportant for many employers. An electric car is even more comfortable than a fuel car, for example, you no longer hear engine noise and therefore you drive nice and quiet. Incidentally, it is a persistent misunderstanding that you cannot make long journeys with an electric car. The driving range of most fully electric cars is more than sufficient to drive an average of 350 to 500 kilometers without recharging.
The costs for charging are included in the rent. With this provider you can choose from a Tesla Model 3, in which you drive fully electric and enjoy all the luxury of this fine car. A popular model for business drivers, voted the best electric car in the world and also voted Business Car of the Year 2021.
Are you looking for an electric rental car for temporary business use? Ask UFODRIVE about the possibilities!
The UFODRIVE cars in the picture are parked in a garage of Interparking Netherlands. This article concerns a collaboration.