A new product on the crowdfunding site Indiegogo should make it easier than ever to provide your smartphone with a handy second screen. With the 'castAway' you have more or less a cheap alternative to existing, expensive smartphones with two displays or a foldable screen.
According to the creators of the castAway the device is also the world's smallest Chromebook. The device is equipped with a 1.5 GHz processor, Bluetooth, Wi-fi, 32 GB storage capacity, two USB-C ports, stereo speakers, a microSD slot and even two cameras (5 and 2 megapixels). However, the castAway is primarily placed as a second screen for your smartphone.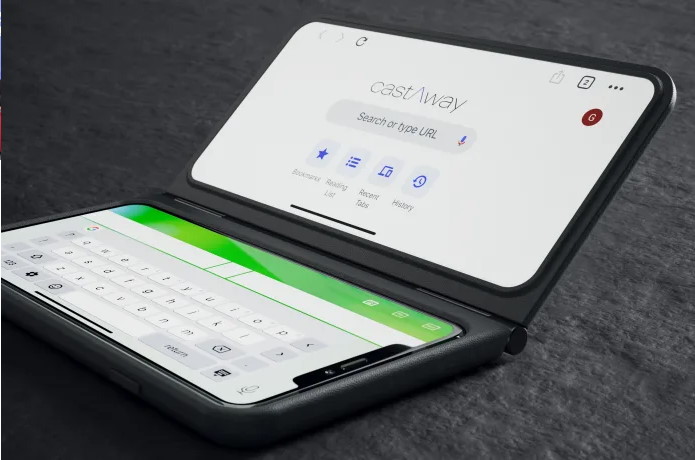 The castAway is actually a cover for your smartphone with a large screen that can connect to your phone via Bluetooth or Wi-Fi. That way you can watch a workout video on the screen of your phone, for example, while you monitor your health statistics on the other screen. Or you use one screen for video calling and the other for your agenda. You can also use the castAway as a keyboard.
Three different models of the castAway will come on the market, with a screen of 5.8 inches (S), 6.2 inches (L) and 6.9 inches (XL). The S version is for example suitable for the iPhone X, Samsung S10 and Pixel 4, while the XL version is intended for the Samsung Note 10+ and the OnePlus 7T, among others. The prices start at 126 euros.