WhatsApp lost almost 25 million users in some days since the company has revamped its data and privacy policy. Today cybersecurity researcher Rajshekhar Rajaharia told that personal mobile numbers of Whatsapp web users can be found on Google Search. Rajshekhar Rajaharia shared a screenshot, that shows the leak is done via WhatsApp on the internet.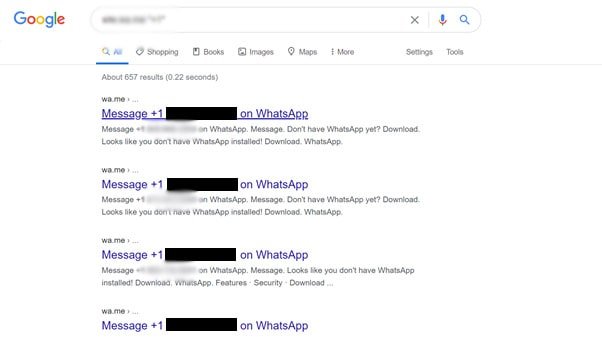 If someone uses WhatsApp on laptop or on a PC in the office, the mobile numbers will be indexed on Google Search. hese are mobile numbers of individual users, not business numbers. Earlier this week, private group chat links were available on Google Search, to which WhatsApp said it asked Google not to list such chats on Google Search. And has also warned users not to share links that may be publicly accessible on websites. The links indexed by Google were from a private chat group, which means that anyone can join a private chat group just by searching for it. However, now the WhatsApp group chat links have been removed. And now Google has indexed Whatsapp web users' mobile numbers.
The researcher Rajshekhar said:
"Despite WhatsApp advising users and telling Google to remove the earlier exposed group chat links, the mobile numbers via WhatsApp Web application are now being indexed on Google Search".
The company's spokesperson said:
"We have given our feedback to Google to not index these chats. Links that users wish to share privately with people they know and trust should not be posted on a publicly accessible website".