Logitech will make its previously announced ERGO K860 keyboard available for a price of 119 euros from Friday. It is a wireless, ergonomic keyboard with a curved design and a separate section for the left and right hand.
The Logitech ERGO K860 comes with a wrist rest, which, according to the manufacturer, provides 54 percent more wrist support than with a regular keyboard. The split and curved design of the keyboard contributes to an ergonomic, more natural posture and less muscle tension, according to Logitech. The wrist rest can be tilted via legs at three different angles, in order to raise the palm, which can be useful, for example, in a sitting or standing position.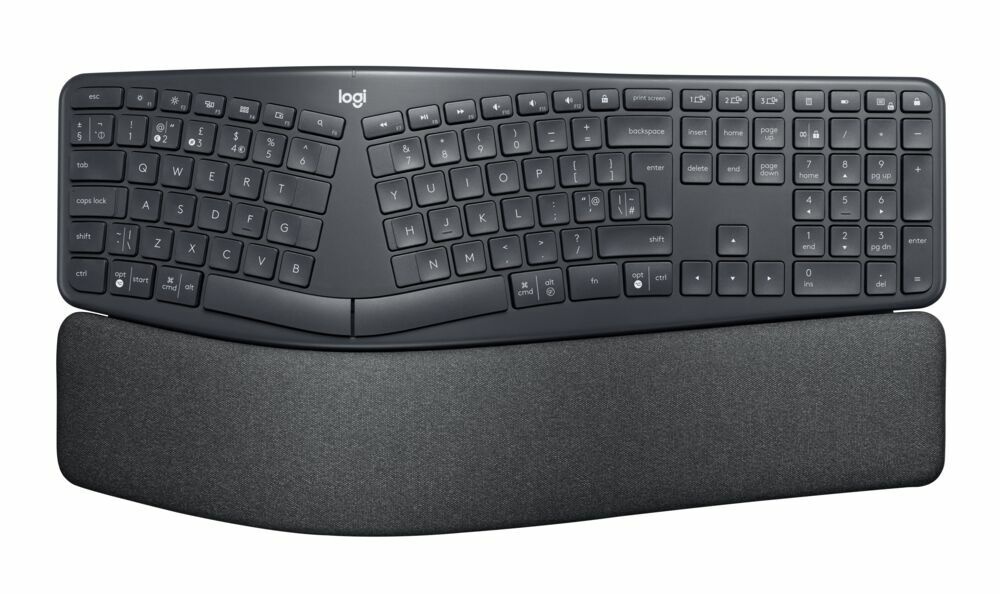 The ERGO K860 has a numeric keypad, low-profile keys and has been tested for 10 million keystrokes. The keyboard can be connected to a maximum of three devices and has a stated battery life of two years with the two AAA batteries. The wireless connection is established via a USB receiver, where a range of ten meters is mentioned, but the connection can also be via Bluetooth Low Energy. The ERGO K860 has dimensions of 233x456x48mm, the weight is 1160g and the price is 119 euros.